07.03.2018 13:38
514
Wherever you go on March 8, you will be sure to see an abundance of flowers. Flowers in the hands of women, children and grandmothers. Flowers lining the streets. Flowers being passed out in cafes and shops. Bouquets wrapped and on delivery. Flowers, gifts and beauty are on every corner, and it is quite possible you will come across special events being held in honor of women and femininity. Around the streets you will hear congratulations, and, if you are a woman, may even receive congratulations or flowers of your own from strangers and business alike.
Unlike other countries, International Women`s Day (Международный Женский День) is celebrated in Russian speaking countries as a combination of the way Mother`s Day and Valentines Day are observed in others. Russians use this day to celebrate women and girls of all ages with flowers, songs, and festivities.
Although March 8 was initially observed in Russia for women`s right to vote, it has shifted from a political to a general social celebration of women. Remaining an official public holiday, men and women are off work, children out of schools and many businesses closed for a long weekend. The cities are freed from their normal routine so that husbands, friends, children, male peers and co-workers, can use this day dote on women any and all women in their lives.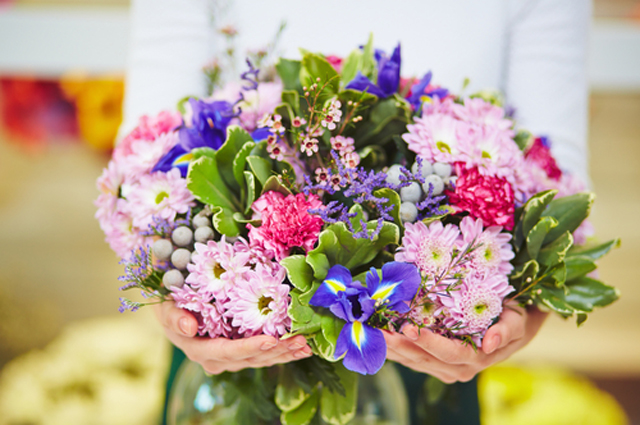 Not only is the day associated with all things feminine but the flowers that flood the streets are often associated with the promise of the coming of spring and the hope that winter will soon come to an end. With March 8 right around the corner, here are some specific things to know:
How to congratulate:
Residing in Russia on March 8 there are a few phrase to be acquainted with:
С 8 марта (с восьмым марта) = Happy March 8!
С Днём 8-го марта (с днём восьмого марта) = Happy March 8!
Поздравляю Вас с восьмым марта = Wishing you happy March 8!
Поздравляю с Международным Женским Днём = Wishing you a happy International Women`s Day
Flower etiquette:
When it comes to March 8, the giving of flowers is a must! Here are a few things to consider:
Numbers: In Russia, giving an uneven number of flowers is associated with most events. Only give an even number when attending a funeral or gravesite.
Types of flowers: Tulips, mimosas and daffodils are the most common flower to give on Women`s Day. Up to a week before March 8, you can start seeing them being sold on the streets.
Business: Flower shops receive most of their yearly revenue from March 8 sales. Make sure you order early, as shops will be extremely busy!