14.09.2017 16:32
890
There's no denying it - the weather in St. Petersburg is….challenging (to put it lightly). If you've come (or are planning to come) to Derzhavin Institute in St. Petersburg to study, you'll need to start thinking about how to survive the cold winter months in the city. The temperatures can drop to as low as minus 30 degrees celsius, and snow can start to fall as early as October (in 2016, the first snowfall happened on October 26th). Therefore, we recommend getting acquainted with some winter vocabulary and stocking up on winter clothing in advance!
Как одеваться по погоде // How to address according to the weather
Don't underestimate how important it is to have a good coat and sturdy pair of boots in Russia! Here are some useful words that will help you if you need to do buy some winter clothing (зи́мняя оде́жда (or ве́рхняя оде́жда - outer clothing))
Жиле́т
If it's still warm outside and you don't want to get too hot while you're in the metro (the eternal dilemma for inhabitants of Russia: how does one survive, when it's freezing outside but boiling hot inside?!), then consider picking up a handy жиле́т (gilet), which you can wear over your jumper. Beware though, if it gets cold and you walk around in a sleeveless coat, you might get a few judgemental looks from other people…
Дублёнка
You're guaranteed not to get cold if you're lucky enough to get hold of a дублёнка. This sheep-skin/suede coat will keep you so warm that you'll hardly need to wear anything underneath it! But this stylish coat often comes with a catch: it's usually on the pricey end, so if you're only in Russia for one winter, it might not be worth splashing the cash on this kind of coat.
Шу́ба
Similar to the дублёнка, the шу́ба is also, unfortunately, an expensive type of coat. However, it's possibly the warmest type of coat that you will find. Made of real fur, the coat is a truly coveted item in Russia.
Пухови́к
This is the cheapest type of coat and is a popular choice amongst both tourists and Russians. Filled with down or even animal feathers, this down coat will keep you warm and will also protect you against the wind and rain. The only downside is that it's often quite hard to find one that doesn't look like you're wearing a zipped-up duvet cover…
Пальто́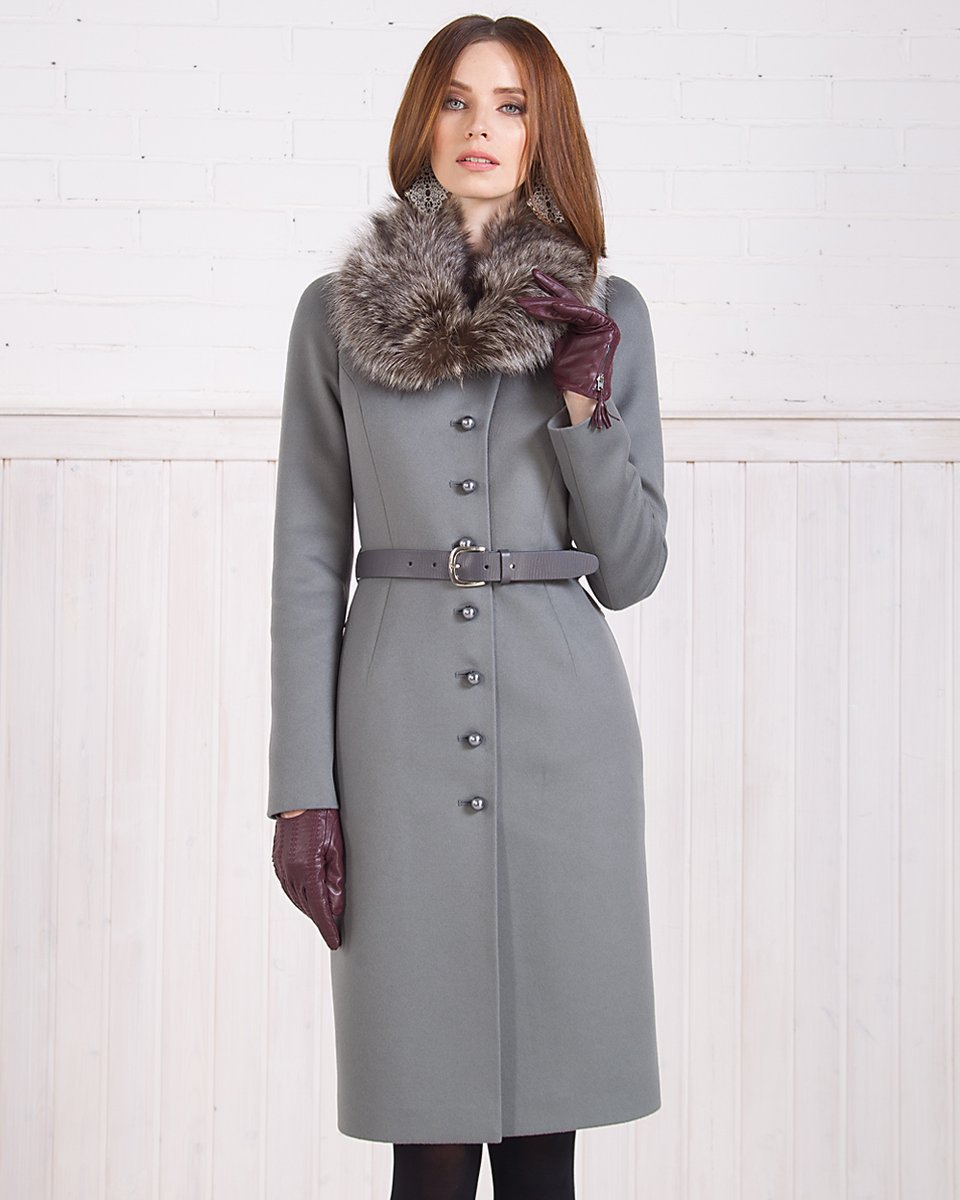 This refers to a normal (but not necessarily waterproof) coat. You can find fairly fashionable types of this coat in pretty much any shop in St. Petersburg.
Ку́ртка
This word is used to describe a little jacket (so perhaps a leather jacket, or a light summer jacket).
Shoes (ту́фли, о́бувь)
St. Petersburg gets wet - really wet - during the winter. The combination of snow, slush, hail, grit, and rain means that finding the right pair of waterproof shoes is essential. We recommend spending a bit more than you usually would on a good pair of shoes, rather than buying a cheap pair that break within a week. There are several different words relating to types of footwear:
Ва́ленки - felt boots worn in the winter (but not waterproof - to make them waterproof, you'd need some галоши)
Сапоги́ - boots (usually long)

Боти́нки - boots (usually short)

Бале́тки - (not recommended for winter) Ballet pumps

Красо́вки - trainers

Ке́ды - converse trainers

Та́почки - slippers (very important: don't forget to change into indoor footwear when you go into someone's apartment!)
Other winter accessories that are worth buying:
Колго́тки - tights

Шарфы́ - scarves

Ша́пка - hat

Уша́пка - a hat that covers your ears
Головна́я повя́зка - headband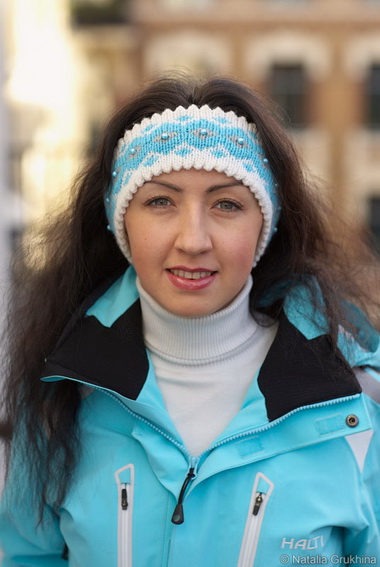 Перча́тки - gloves

Ва́режки - mittens

Бере́т - a beret-type hat that you may see women (especially older women) wear
A few useful winter words
Describing yourself in the winter
Обува́ться, обу́ться - to put on shoes

Переобува́ться, переобу́ться - to change your shoes

Отря́хивать, отряхну́ть снег с (ног) - to shake the snow off of (your feet)

Замерза́ть, замерзну́ть (Я замёрз(ла)) - to freeze, get really cold

Одева́ться, оде́ться тепло́ - to dress warmly

Надева́ть, наде́ть (ша́пку) - to wear, put on (a hat)

Застёгиваться, застегну́ться - to zip up your coat, button up

Гре́ться - to warm up

Согрева́ться, согре́ться - to get warm, to warm oneself

(Вино́) вас согре́ет - (wine) will warm you up
Describing the weather
A particularly important skill for inhabitants of St. Petersburg, since the weather here is always changing!
Времена́ го́да - Seasons

Метеопрогно́з, метеосво́дка - forecast

Тепле́ть, потепле́ть (завтра потепле́ет) (Погода тепле́ет) - tomorrow it will get warmer, the weather is getting warmer

холоде́ть, похолода́ть - (used for weather) to get colder

Жара́ ((это) жарко) - heat (it is hot)

Зной - intense heat

Тепло́ ((это) тепло) - warm (it is hot)

Хо́лод ((это) холодно) - cold (it is cold)

Прохла́да ((это) прохла́дно) - coolness (it is cool, tepid)

Сля́коть ((это) сля́котно) - slush (it is slushy)

Духота́ ((это) ду́шно) - stuffiness (it is stuffy)

(Это) ско́льзко - it is slippery

Небо затя́нуто ту́чами - the sky is overcast

Стои́т моро́з/моро́зно - it is frosty
Мороси́ть - to drizzle (light rain)

(Идёт) ли́вень - downpour (heavy rain)

Дождь льёт как из ведра́ - it's raining cats and dogs (heavy rain)

(Идёт) дождь - to rain

Ду́ет ве́тер - it is windy

(Стои́т) тума́н - to be foggy

(Идёт) град - to hail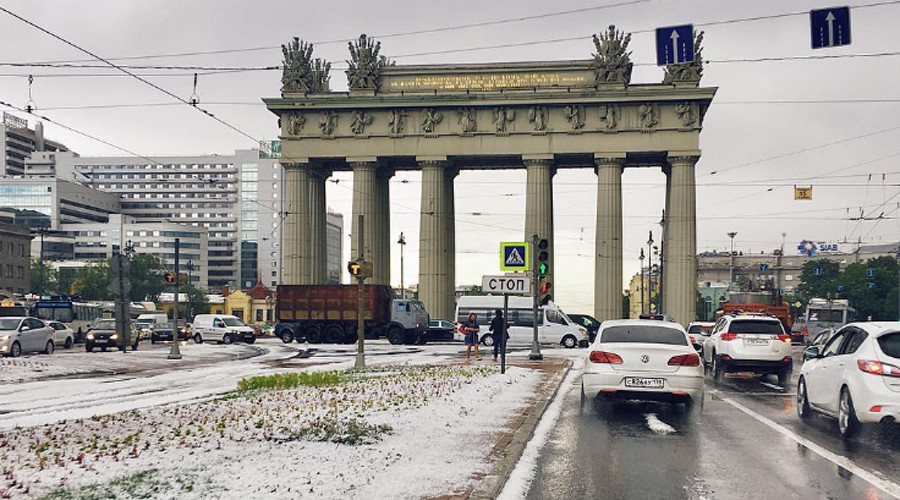 Мете́ль - storm

Потоп - flooding

Бу́ря - storm

Урага́н - hurricane

Гроза́ - storm

Вью́га - blizzard, snowstorm

Снегопа́д - snowfall

О́ттепель - thaw

Гром - thunder

Мо́лния - lightning
Снег - snow

Лёд - ice

Сосу́льки - icicles

Снежи́нка - snowflake

Гололёд - black ice (rain that freezes - the worst…)

Снегови́к - snowman

Лу́жа - puddle

Дво́рники - the people who clear the streets of snow (they will become your favourite people)
---
So, there you have it - you're own starter pack for winter in Russia!