17.04.2017 17:19
1463
Various Bands of Russia
One of the best ways to get to know a language is to listen to music from that country. Russia, being such a large country, has a massive range of genres, from Tchaikovsky to Timati; from Mussorgky to Master; from Shostakovich to Serebro, to name but a few. Listed below are a few of my favourites that I listen to for both pleasure and education:
Кинo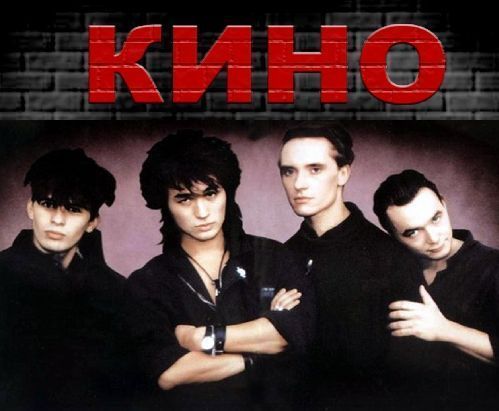 First on the list is possibly the most iconic post punk band that Russia has produced. Kino came to prominence during the Gorbachev are of glasnost and perestroika. They especially struck a nerve with many young Soviets who were looking for a brighter and freer future. Formed in St Petersburg (then Leningrad) in 1981, it included the genius that was Viktor Tsoi. As the front man of the group, he became one of the most beloved and influential stars of the Soviet Union, holding the same prestige as Freddie Mercury did to the West. Their status as a legendary band was tragically cemented when Tsoi died in a car crash on the way back from a fishing trip in 1990. The grief and shock it caused to the nation was similar to when Kurt Cobain died. There still exists to this day a memorial wall, dedicated to Tsoi that stands on Moscow's Arbat Street. It is said that Kino were very proud of their band's name as it was short, snappy and could be understood by people from all over the world. The lyrics on the whole are clearly spoken, making them an ideal band for people wanting to practice the language in this way. A few songs to get you start are:
Elektrichka
https://www.youtube.com/watch?v=4lhxm6_aqAA
Kogda Tvoya Devyshka Bolna
https://www.youtube.com/watch?v=s6bj-jixn1w
Zvezda po imeni Solnce
https://www.youtube.com/watch?v=MK28nQSRkZc
Serebro
Easily one of the most well known Russian girl groups, not only in Russia itself, but all over the world. Serebro was formed in 2007 by manager and producer Maxim Fadeev. They came together as one of Russia's possible submissions for the Euro Song Contest that year, and subsequently, they finished 3rd over all. After their success in that competition and a less than successful first album, they were shot to fame with their Album Mama Lover. The album went double platinum in Russia and was especially popular amongst European countries. With this fame also began the controversy that has followed them throughout their career. They became very well known for their over the top style and sexually explicit music videos, which some countries even attempted to ban. With a classic pop sound, the lyrics are easy to make out, making them perfect if you are wanting to expand your romantic(ish) vocabulary. Below are 3 of their biggest hits:
Ya Pereputala
https://www.youtube.com/watch?v=IDixJgx8my4
Otpusti Menya
https://www.youtube.com/watch?v=6jUDAdBdaIs
Proydot
https://www.youtube.com/watch?v=4H78rCl_cFI
Leningrad.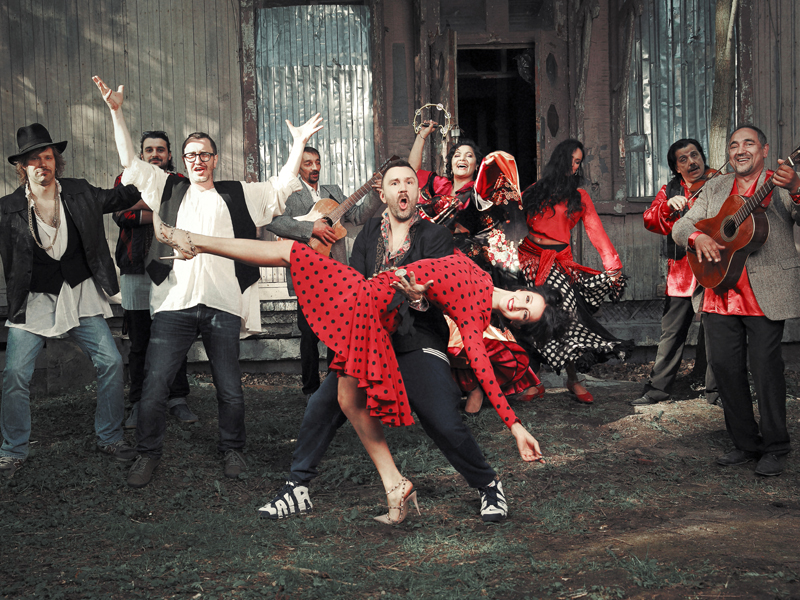 Both loved and hated by many in Russia, Leningrad is another of the top groups to break out into the musical industry. I features front man Sergey 'Shnur' Shnurov and has a total of 14 members. The band was founded in the late 1990s and Leningrad soon became notorious for vulgar lyrics (including lots of Russian mat (swearing)) and celebration of alcoholism. This is mainly the reason most radio stations initially avoided the band. In fact, they could only play gigs at private clubs, since the state did not allow them into bigger venues! This did not stop Leningrad's growing popularity though, partly because of their rich brass sound. The band eventually made its way to radio and TV (with profanity bleeped out). However, like many foreigners, I find learning Russian colloquialisms very difficult. In addition, to this, mat is also something very tough to get the hang of, especially if you don't spend much time in Russia. So if you are wanting to broaden your explicit horizons or just want to listen to some funky music, here are my top 3:
V Pitere Pit
https://www.youtube.com/watch?v=1ugivNRYfjc
Zoj
https://www.youtube.com/watch?v=DgdP5U28jHc
Exponat
https://www.youtube.com/watch?v=et281UHNoOU
Timati
A man with solid gold teeth and a love for shashlik. I'm not usually one for rap music, but there is just something about hearing rap in another language that makes it fun. In addition to this, most of the time, it is easy to hear what words are being said which makes it a good learning source as well. Timati is one of these artists that likes to mix a few genres into one so there is something there for all kinds of listeners. Furthermore, quite a few of his more popular songs are just simply comedic gold, such as one about an Aubergine or the music video for Ponti. Timati is another great source of colloquial phrases and words combined with catchy RnB melodies. Listed below are 3 songs which have taught me some interesting vocab:
Baklajan
https://www.youtube.com/watch?v=TP5Br2WUBNs
Ponti
https://www.youtube.com/watch?v=MThhnNVncnY
Dai mne uiti
https://www.youtube.com/watch?v=nuSpaj7kfvE
Master
If you are a fan of Iron Maiden or Metallica, then Master is for you. Formed in 1987, this influential band consists of former members of the incredibly successful Soviet heavy metal band 'Aria'. Mikhail Seryshev (tour vocalist) has even assumed the role of Jesus in the Russian version of the rock opera Jesus Christ Superstar by Andrew Lloyd Webber. However he sadly had to leave the band due to his operatic and choral singing (quite a step away from the genre). Master are well known for their merciless thrash/speed metal playing, with hard aggressive riffs and fast tempos. As it is rather heavy on the guitar playing and drums and general noise, they are most suited to more seasoned practitioners of the Russian language. However, this should not dissuade you from having a listen! Here is a link to their first album also called Master:
https://www.youtube.com/watch?v=CpiUjIqs2WU